It is volunteers that really make events like the YEGPIN happen. They include people who dedicate their time to organize the show, administer requests for donor machines, provide information for those who want to bring a machine, help run our tournaments, help sell tickets or set-up and maintain the machines throughout the event. The volunteers are really what makes a show like this a success.
Volunteers are needed in the following areas:
Main registration and information desk
Pinball tournament registration, concession tickets and merchandise desk
Main floor pinball and arcade technicians

Show set up and pinball and arcade machine movers

Pinball tournament scorekeepers

Streaming and commentators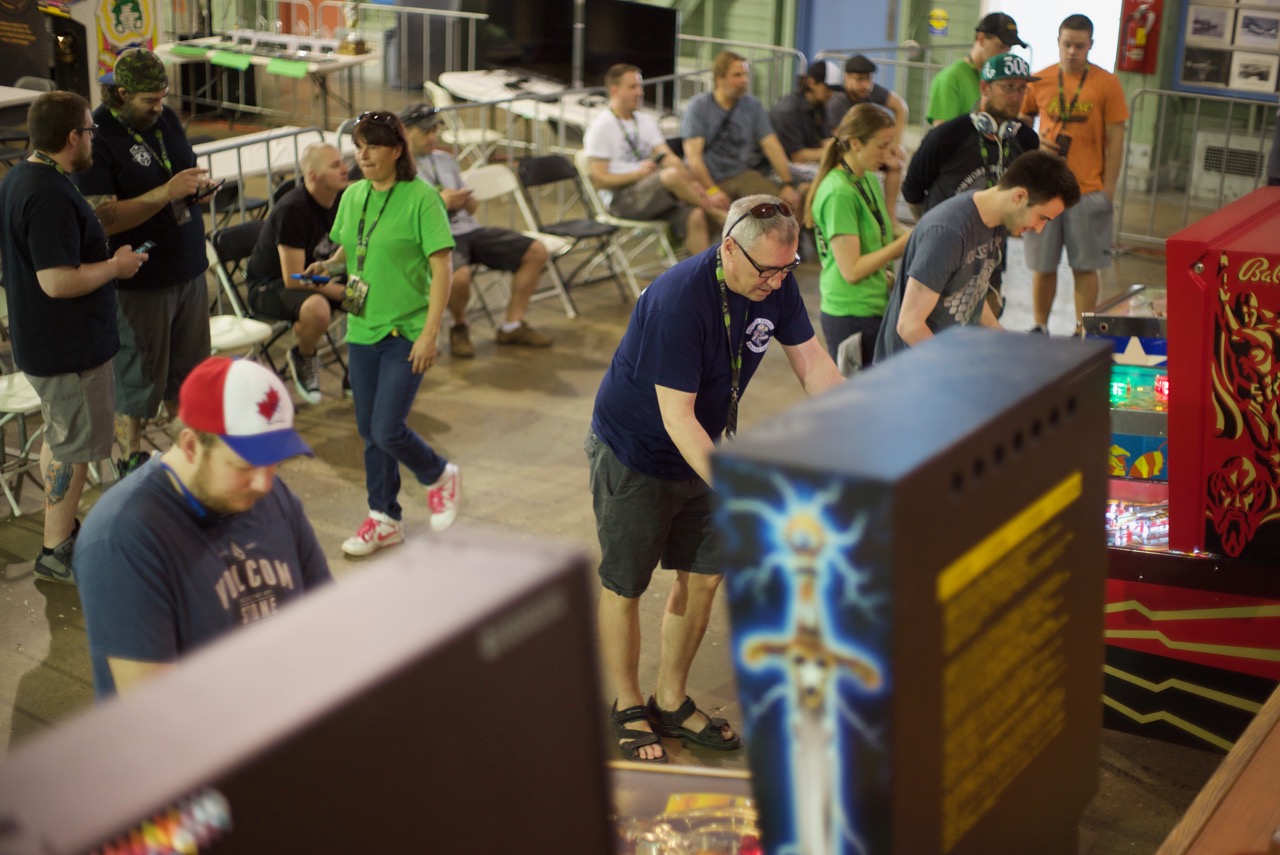 In appreciation of their help, volunteers will receive the following benefits…
Volunteering more than (8) hours (3 – three hour shifts):

3 Day all access to YEGPIN
YEGPIN Volunteer Pass
Limited Edition YEGPIN Lanyard
YEGPIN Volunteer or Technican T-Shirt
10 Pinball Tournament Entries
Registration for YCPC and Classics pinball tournaments
Special 1 hour qualifying period for classics and main tournament
5 special volunteer prize draws at VIP Party
Free food and beverages supplied by YEGPIN
Exclusive YEGPIN Bag
Access to Retro Arcade Party (Saturday)
If you are at least 16 years old and would like to be a volunteer at the Edmonton Pinball and Arcade Expo or if you have any questions about volunteering, please feel free to email us at info@yegpin.com or fill out the below form.
Special Considerations
All volunteers will go through a screening before being selected. Once approved, volunteers will be assigned duties by YEGPIN organizers.

Schedules are subject to change and may be modified by YEGPIN organizers. 
Volunteers who do not show up for their assigned time will have volunteer credentials and rewards removed or cancelled.